Independent Forgings and Alloys
We want to be the supplier of choice for high integrity forged products to worldwide premium quality markets.
We have created a fully integrated metals service centre which has grown to be a leading provider of open-die quality forgings, and now uniquely both open-die and precision closed-die forgings, making safety critical components to demanding global industries such as Aerospace, Military & Defence, Oil and Gas, Power Generation, Off Highway and Industrial Processing industries.
Our Company History
We are proudly Independent – in these days of global consolidation and restricted options for customers.  IFA prides itself on our flexibility in the market, and our openness to accommodate customer ideas and challenges which drive our business.  Our flat organisational structure means customers have access to directors and decisions are made quickly.
Our heritage goes back over almost two and a quarter centuries of metalworking, steel production and forging operations on our site. Today, we are actively building on this tradition of technical excellence, innovation as well as flexibility and speed of response to changing customer demands.
IFA historical timeline:
1587 First known helve/tilt forging activity on our site
1778 Our former company Daniel Doncasters is founded
1898 Open-die hammer forging commences on site
1937 Heavy hammer forging introduced with two 5 ton hammers
1947 UK's first mechanical manipulators are installed
1961 Introduction of large open-die press forge
2001 IFA Ltd is founded following the acquisition of Doncasters open-die forge site in Sheffield.
2001 – 2019 An extensive programme of modernisation and investments in people, processes and manufacturing capability. IFA grows and becomes established as a leading forge for the supply of high integrity semi finished components to quality markets globally.
2019 IFA acquires Doncasters precision closed-die forge site in Sheffield and the two sites are integrated into a unique single sited open-die, closed-die, GFM rotary, press & hammer forge and seamless ring rolling mill.
2022 Introduction of Cold Rotary Forging technology that can provide up to 90% materials savings compared to conventional machining of parts requiring exacting property requirements and have thin wall complex geometries.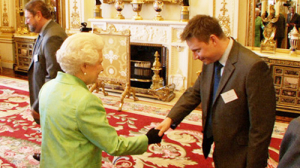 In 2008 IFA were awarded the Queens Award for Enterprise: International Trade.