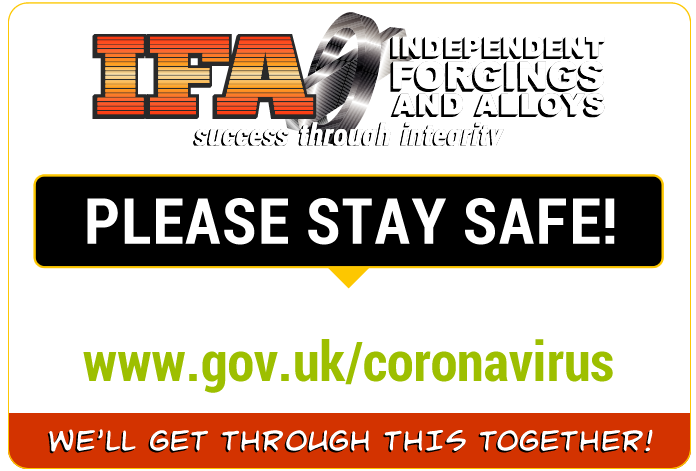 IFA would like to take this opportunity to confirm to all our suppliers and customers that we have taken measures to safeguard against COVID-19 and to ensure we provide a continued service. We are following all guidance and advice issued by UK GOV and Public Health England. We are operating as normal and have no suspected cases of COVID-19 in the business.
We have in place a robust Business Continuity Management (BCM) procedure in the event of a range of scenarios that could occur and affect IFA, including the arrangements to be followed in the event that we have a loss of staff or the site due to mass illness or pandemic.
As well as acting on guidance and instructions from UK GOV, the following procedures have been adopted:
No visitors are allowed on site until further notice.
Strict cleaning, sanitising, hygiene & physical distance protocols.
Only 1 person per car if it is necessary to travel policy.
Health and temperature monitoring of staff.
Adequate space on site exceeds personal space guidelines.
Concerning our business activity:
In the current situation full production may be dependent on health and attendance of workforce.
We are currently operating at a normal 60% capacity. Contingency plans in place for both slow down and uplift in demand.
All roles are multiskilled and dual source to prevent single points of failure.
Plant and equipment are being maintained and 5 shut-down periods for preventative maintenance are already planned.
Video conferencing replacing meetings.
Skype meetings replace B2B meetings and business travel.
Shift patterns revised and home working to minimise contact.
Buffer stocks of raw materials.
Best practise & contingency arrangements with our supply chain & transport.
We will supply updates and advise as far in advance as possible any disruptions to our business if they occur, in the meantime if you have any questions or queries about this statement please don't hesitate to contact us.